Back to overview
API-driven integration into any open BI-software
Get a powerful, scalable system that integrates and extends the functionality of your preferred Business Intelligence and Analytics platforms. This API-driven integration transforms these solutions into fully collaborative BI tools.
Transform any BI tool into a data collaboration solution.
API-driven integration into any open BI-software (cross platform architecture) transcends any BI tool into a data collaboration solution. You will benefit from the following core functionalities: Powerful IBCS®️ Charting Engine, Advanced Chart Layout Wizard, Cross-Platform Template Library, Report Annotation & Commenting System. Cross-platform benefits including our template library: build charts and report once, manage, display and (re)use reports anywhere and individualize templates to speed up your design process.

TRUECHART core is the main engine and all our other TRUECHART products are based on this set of high-level functions, that are detached from any other BI system. TRUECHART Core enables you to integrate data collaboration capabilities into your own website without needing a full featured BI system environment. Add your data from the source of your choice, define the features you want to have and go.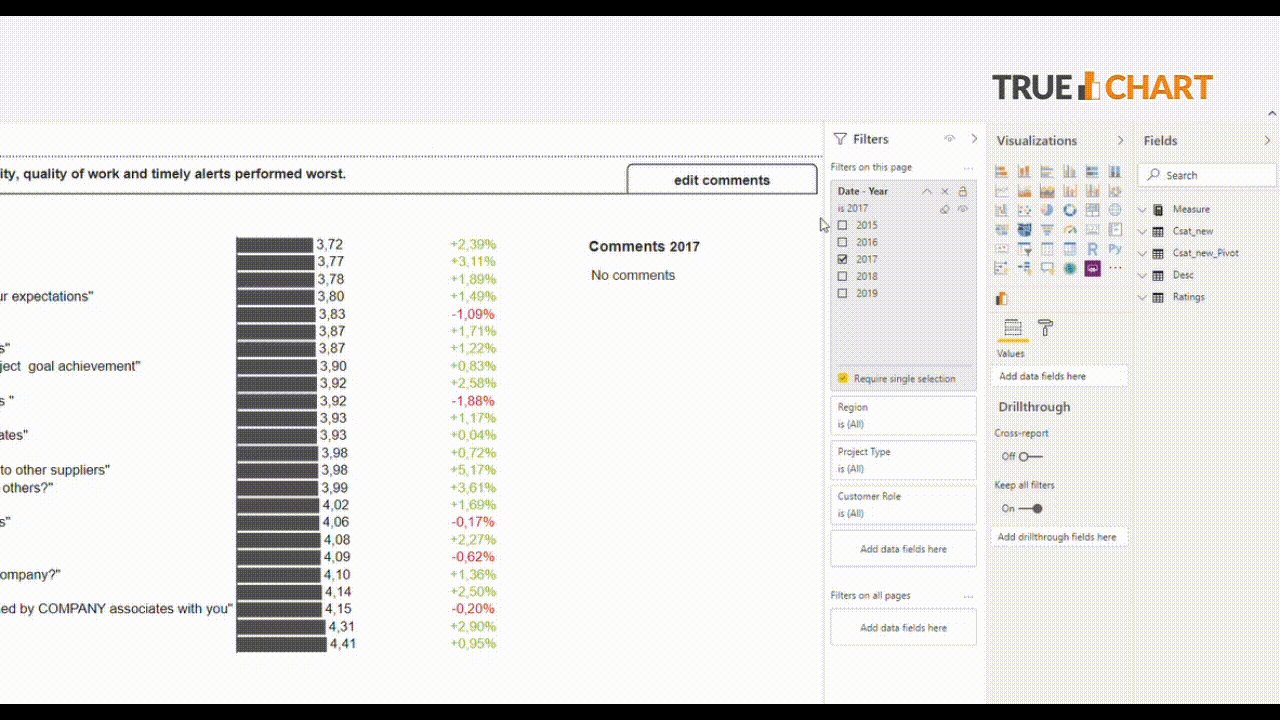 Design. Save. Reuse.
It's as easy as that by embracing the possibility to create and manage your individual templates. Using templates in TRUECHART not only gives you the possibility to standardize but also to speed up your design process.
ADVANCED FINANCIAL REPORT NOTATION CAPABILITIES
PowerBI
Enable IBCS® in Microsoft Power BI • Create cross-platform templates and comments • Collaborate and make faster and more accurate decisions • Boost the data literacy within your organization • Secure your Investment through our cross-platform solution • Just 1 license for MS Power BI and all your other BI Platforms
Qlik
Enable IBCS® in Qlik • Create cross-platform templates and comments • Collaborate and make faster and more accurate decisions • Boost the data literacy within your organization • Secure your Investment through our cross-platform solution • Just 1 license for Qlik and all your other BI Platforms