INTRODUCING KPI-CHAT: STATE-OF-THE-ART BUSINESS INTELLIGENCE COLLABORATION
Introducing KPI-CHAT made by TRUECHART
KPI-CHAT
KPI-CHAT brings data collaboration to the next level.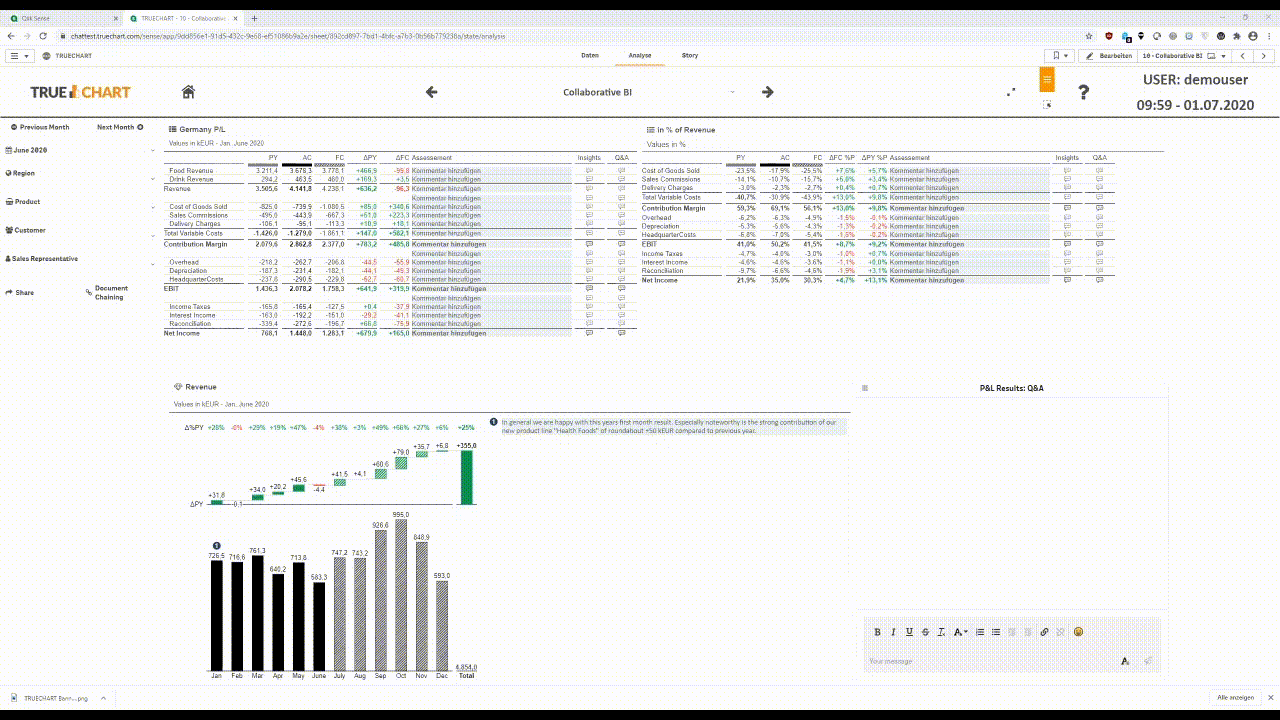 Collaborate!
Ask data-point specific questions, get answers rapidly!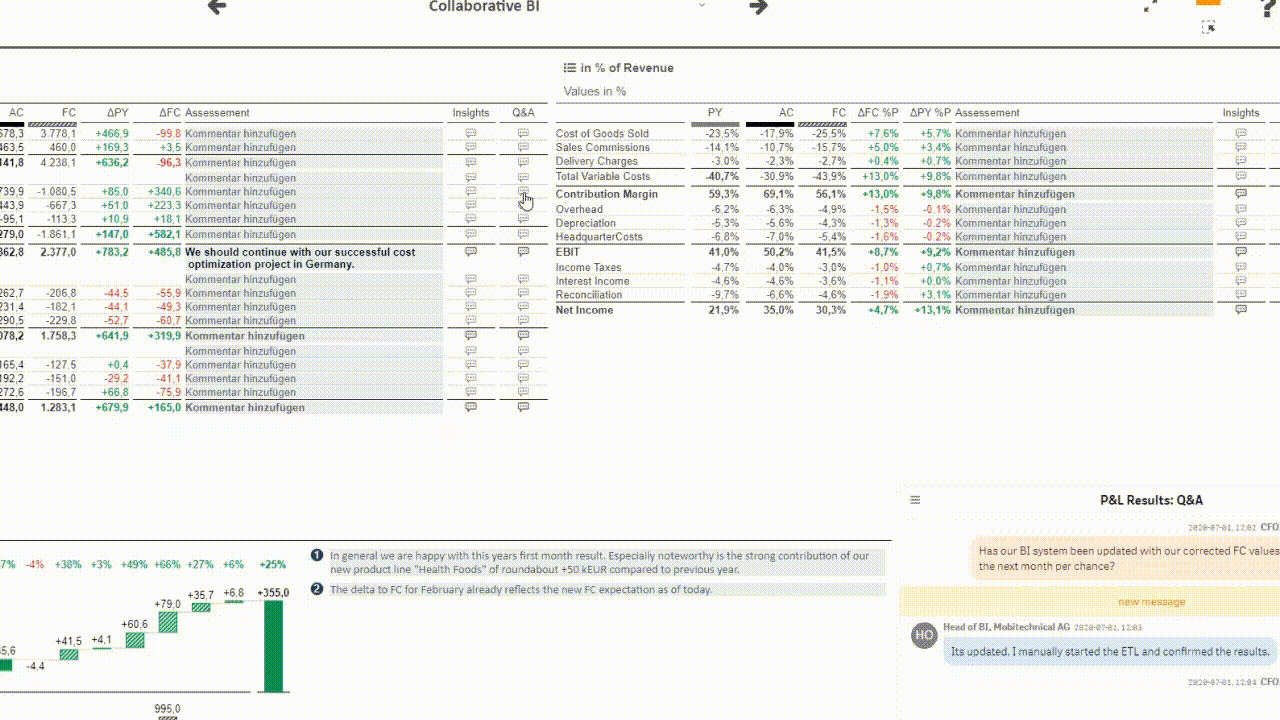 Bring actionable insights back to your Business Intelligence and Analytics Platform by integrating communication where it belongs: directly to the data.
Insights!
Now available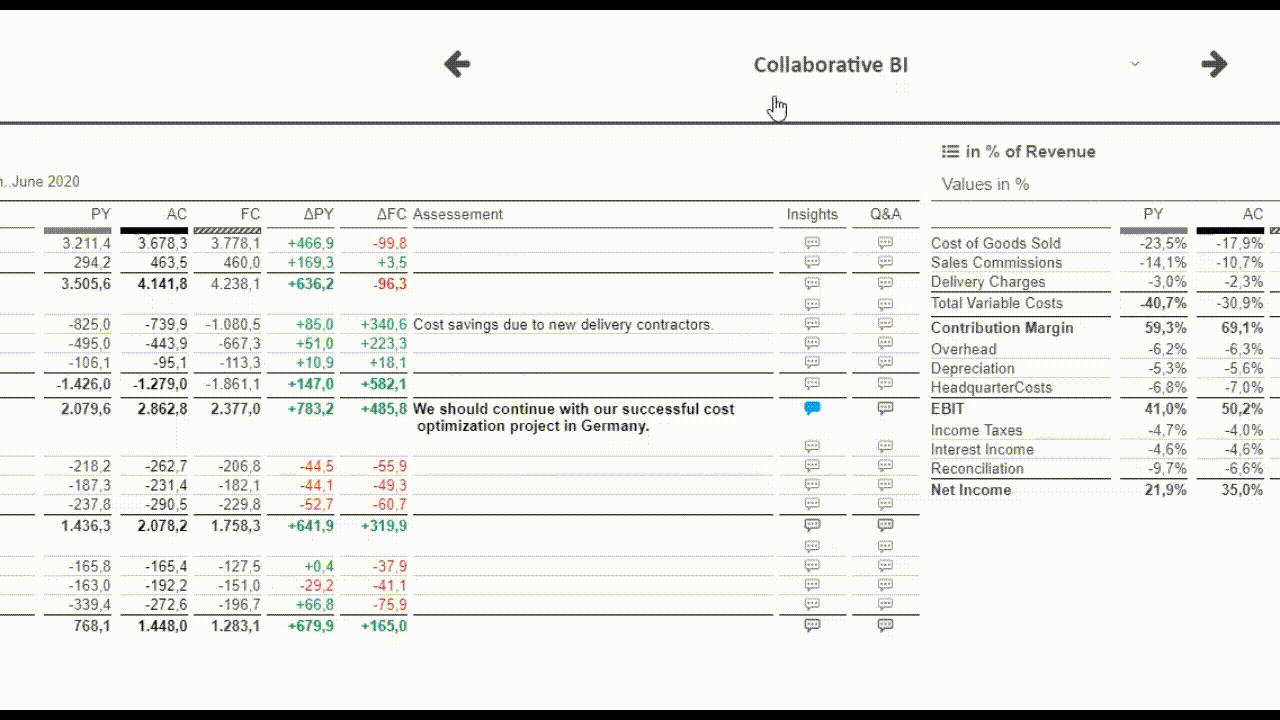 Nowadays, tools focus on performance, enhanced possibilities regarding analytics and bringing the right information to the right people – which is an awesome development!
Annotations & Inline Commenting
Explain every single number on the spot!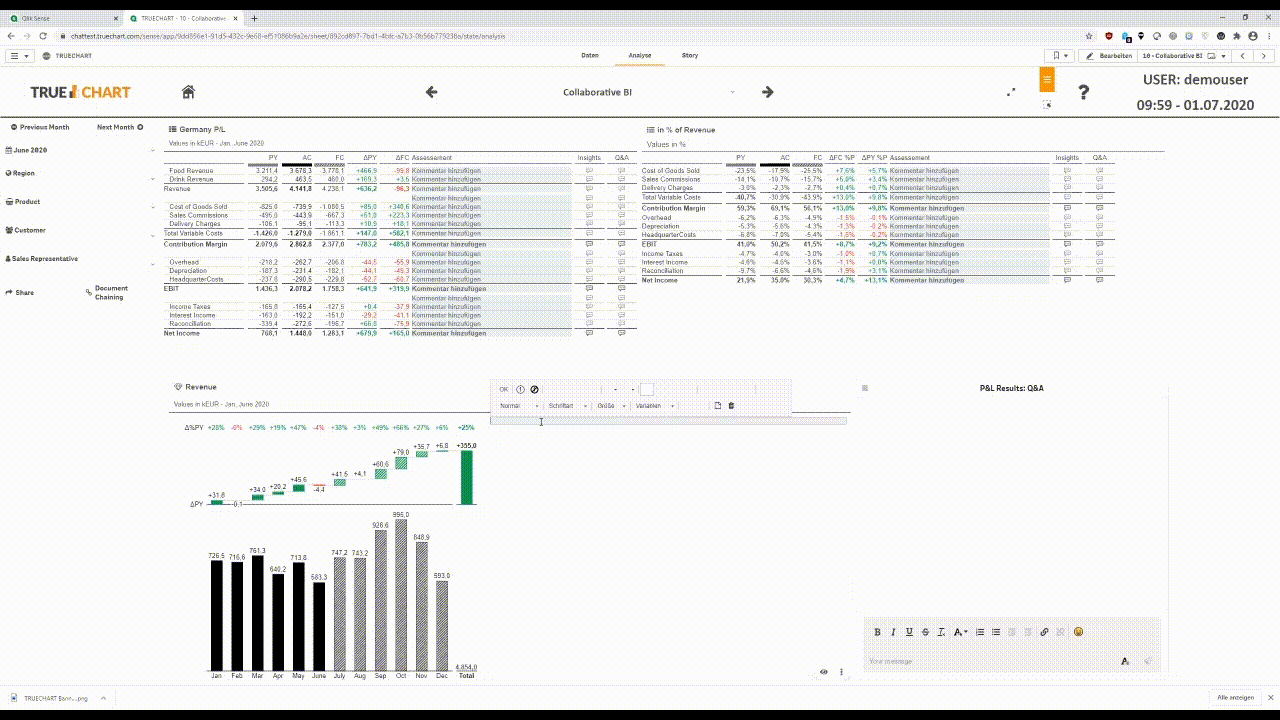 KPI-CHAT extends information self-service and enables users to satisfy their information needs quickly.
Demo-Video
Experience the features of KPI-CHAT
Centralize and optimize your cost of communication
Data driven collaboration
Enable data point specific communication
Strengthen remote co-working possibilities
Create business channels

Faster decision-making process
Use real-time capabilities
Stop information loss
Improve traceability of decisions

Enhanced data literacy
Build your communication upon existing data models
Link your knowledge to the data
Extend information self-service and satisfy information needs quickly

JOIN OUR E-LEARNING PLATFORM BECOME A TRUECHART PROFESSIONAL