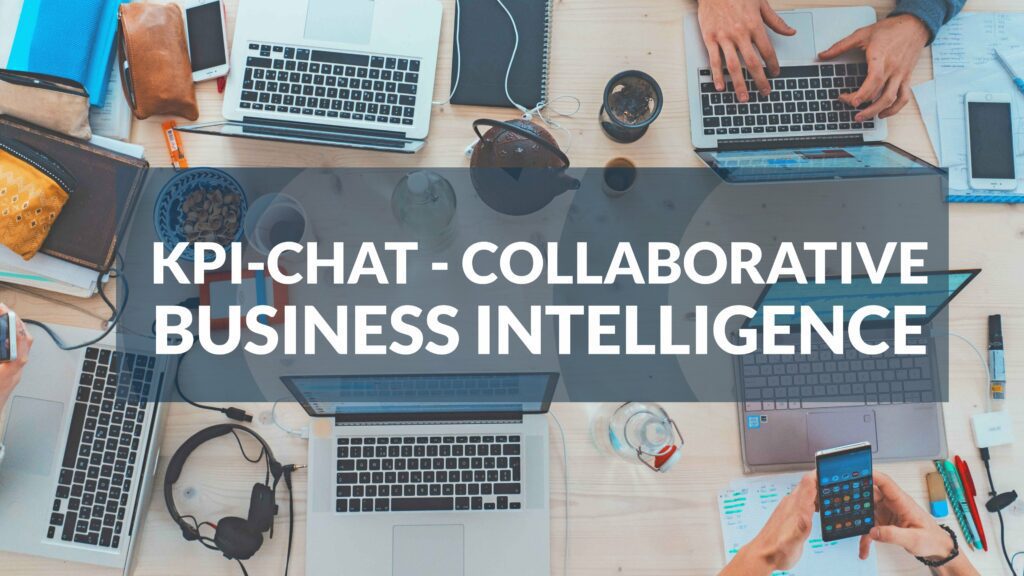 Dear customers and valued partners, we are excited to announce the initial release of our new product
Collaborative Business Intelligence
Improve communication of any kind within BI-Systems in real-time, for everyone and in any environment.
KPI-Chat is the future of collaboration
Bring actionable insights back to your Business Intelligence and Analytics Platform by integrating communication where it belongs: directly with the data.
Nowadays, tools focus on performance, enhanced possibilities regarding Analytics and bringing the right information to the right people – which is an awesome development! But in the end, that is where the magic stops: screenshots are taken and enriched, report pages are printed, or data is extracted to answer questions and sharing insights – effectively breaking the platform.
As simple as "WhatsApp"
KPI-CHAT enables knowledge workers to communicate where insights are valued most – within reports and dashboards – by enriching analytical results and delivering actionable insights.
The Solution
Direct integration of collaborative chat functions in the BI systems.
Data dependent collaboration channels which provide secure content to anyone who is allowed to use the channel.
Collaborative channels which are accessible across BI systems.
KPI-CHAT – Collaborative Business Intelligence for perspectives…
Only business case relevant chat content is presented.
Chat is populated based on global filters.
Only users with user rights receive access to this channel and filter combination.
Chat content is auditable.
…and within tables
Channel content is created per table line item.
Chat content is saved with defined global filters and specified table line elements.
Chats appear as overlay to the table.
There is no limit to the number of chat columns.

Please also visit our KPI-CHAT product home page for more information. Additionally you can have a first look here: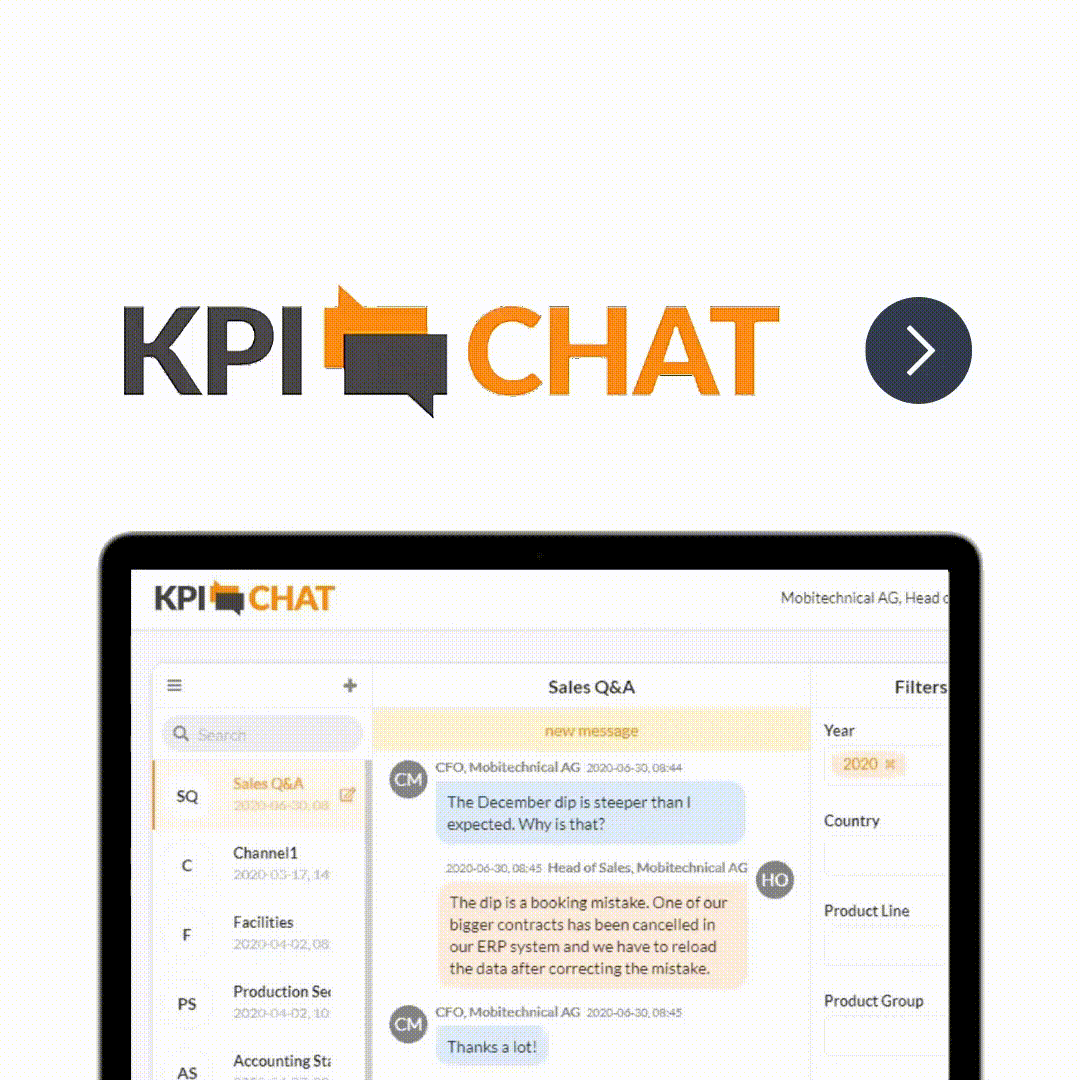 Release Notes
For a complete overview of all product features please refer to the Release Notes.
Online documentation
The online user documentation for the whole trueChart platform including how-to descriptions is available here.
Download
You can get the latest version for all our products, including demo applications and further information, from our Self-Service-Portal.

If you have any questions regarding the version or about installation, please consult the technical support option from the Self-Service-Portal.
---
Stay up-to-date with TRUECHART. Follow us on Linkedin.