Dealing with challenges is not always easy. However, a positive mindset and staying focused can do wonders! Our beloved Partner Manager, Nina Heim, brings us awesome advice and a warm story from South Africa!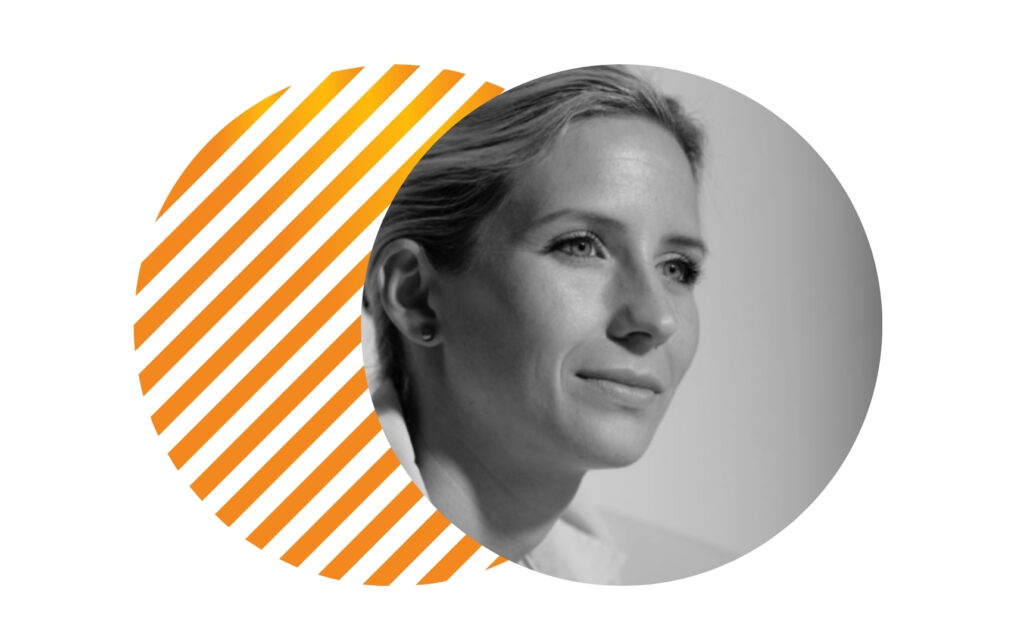 Working at TRUECHART for more than two years now, Nina is sharing her vibrant energy with all of us. Her positive mindset does not allow her to focus on annoying trends, so in every situation, she sees a great outcome. In a sea of positive things, we asked her to choose one favorite thing about TRUECHART and share it with us, to which she immediately answered:
The people! Before TRUECHART, my daily work was never so appreciated. I get positive feedback from all the people, the colleagues, and from the management side. The support I receive exceeds all my expectations.
I enjoy working with different personalities and working in different spheres every day. From creating and developing new strategies and partnerships, all the way to supporting my partners the best way possible, to make them and us successful.
Wow, so many positives! Any experiences on the "other" end?
Well, what I don't like is the duplication of work due to miscommunication. Miscommunication, lack of information and incomprehensible visualisation are the greatest challenges that I recognize for our customers, for our partners, and for me, as well.
I believe that using so many different communication channels can be annoying, because you can easily get lost in the multitude of tools and miscommunicate something when it matters the most.
These challenges really can be stressful and annoying, we're sure. Could you tell us the way you deal with these challenges?
It's simple, our team developed KPI-CHAT! 🙂
Through KPI-CHAT, we managed to put the collaboration and communication directly into the data. We don't lose any information. We don't have to look into our emails or chats for information. We just use KPI-CHAT and find everything there about our data. Quick and easy.
KPI-CHAT seems like quite a useful tool, Nina. Where do you see this new trend of collaboration moving forward, say 5 years from now?
I believe that KPI-CHAT in the future will be "the" single platform for communication and collaboration around data. This will prevent duplicate work due to miscommunication by providing all necessary information in one place that can be reviewed at any time.
Cheers to that! Circling back from the future to today, did you notice any shift in dynamic or major change in your work since the pandemic started?
No live events or traveling… Unfortunately. I used to travel a lot. Just the year before, I went to South Africa, and in 2019 to the United States. The travel and the events are missed the most.
On the positive side, we don't have to take car rides to go to work, we can rather stay at home and save some more time for private life. We work remotely now, to which I hadn't been used to before. Taking all of this into account, I miss my colleagues but I love the efficiency that I gained.
Fab! Could you tell us more about your trip to South Africa and the US. What did you like the most?
So many things! I liked the road trip with Michael and Bastian. We managed to use the free weekend in South Africa to enjoy the country a little. We went to Signal Hill mountain, where we enjoyed the beautiful view of the Table Mountain. We were also lucky to see a mesmerizing sunset, as well. Oh, we visited some great restaurants too, so I enjoyed the food quite a lot!
Then, there's the network building and the relationship building with our partners, since we traveled together to three different cities: Johannesburg, Cape Town and Durban. It was definitely a trip I'll remember for a long time!
Thank you for sharing this story with us, Nina. A trip from Radolfzell at Lake Constance to South Africa must have been the best time ever! Now, what do you say we continue with some rapid-fire questions? So… just say the first thing that comes to mind. Sounds good?
That sounds great. Let's go!
Could you name someone in your industry whose content you really enjoy following?
BI or DIE Podcast.
What is the most interesting thing you've read this week?
Homeowners' Construction Survival Guide: And Other Building Survival Strategies by Ryan Brautovich.
What is the most interesting job you've ever had?
The one I have now at TRUECHART.
Describe yourself in 3 words.
Courageous, protective and ambitious.
What is one thing about you that people would be surprised to know?
I used to be a professional dog trainer.
If you could choose only one thing about you that everyone should know, what would it be?
My daughter means everything to me. 🙂
If you could use only one word to describe 2020, what word would it be?
Patience.
Did you pick up any new hobbies since the pandemic started?
Gardening and house building.
Where would you go right now if you were invisible?
To the kindergarten to watch my daughter play. I would like to see what she is doing when I am not around.
What is your favorite winter activity?
Sledding with my daughter and snowboarding.
What is your favorite summer activity?
Laying at the beach and enjoying the sea.
Name one thing you really could NOT live without.
My daughter.
Name one thing you really could live without.
Superfood trends.
Favorite movie.
The Holiday.
Favorite TV show.
Vikings.
Favorite book.
The Cow That Cried by Ajahn Brahm
What are you looking forward to the most in 2021?
Preparation for building our house and the actual construction.
Share your best piece of advice.
Never let them take your glow just because it dazzles others.
What are 3 things you're going to do right after this call?
1) Grab a cup of coffee
2) Pet my cat
3) Open the window to enjoy the sunrise
Thank you for this lovely conversation and great advice, Nina. Enjoy your coffee and purrrty! Fingers crossed the next time we talk is somewhere else, far away, maybe while watching the sunset under the Table Mountain!
---
Stay up-to-date with TRUECHART. Follow us on Linkedin.