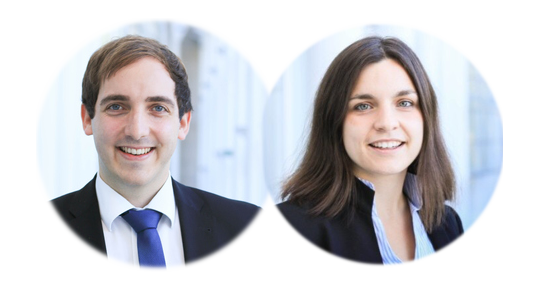 "There are simply no more misunderstandings"
The Corona crisis has fundamentally and irreversibly changed the world of work: Home office is now common practice and no longer an exception, mobile working has arrived in all sectors of the economy and is here to stay. What does the new modern workplace look like, how do people work together today?
The business intelligence consultants at Tranform8 have screened the BI market for modern collaboration solutions and have found what they are looking for at TRUECHART.COM and KPI-CHAT.COM: remote – but very close collaboration. Where Microsoft Teams and Zoom reach their limits, data-point accurate annotations and comments can be made with the collaboration features in TRUECHART, and with KPI-CHAT, even WhatsApp-style data-point accurate chats are possible.
"TRUECHART enables data analysis according to the IBCS(R) standard. This is a real added value for some of our customers," says Victoria Hell, member of the Transform8 management board. "In addition, the possibilities of real-time collaboration directly in the BI-Systems are captivating. I haven't found any other software yet that allows you to annotate, annotate and also chat in the data sets."
Michael Schwan, CEO of TRUECHART is pleased: "With the launch of KPI-CHAT we are opening up the new form of collaboration in a new working world. Everyone knows and uses Whatsapp. KPI-CHAT is just as simple and fast." Richard Ranftl, executive colleague of Victoria Hell, adds, "I also believe that data point specific collaboration brings an enormous advantage especially in this difficult time of remote work. There are simply no more misunderstandings."
Transform8 are specialists in consulting and systems integration of software solutions in the areas of Reporting & Data, Planning & Workflow, Advanced Analytics, Technology, Processes and Change Management.
Transform8 have a broad portfolio of tool-independent, technological and business expertise. From the provision of infrastructure and solutions in the cloud to innovative individual developments, Transform8 covers all project requirements in their entirety. With the help of their partner network, they have access to manufacturers such as Microsoft, Qlik, Board and Hubspot, Tranform8 accompany their customers individually, from consulting to the operation of the solutions (PaaS).
---
Stay up-to-date with TRUECHART. Follow us on Linkedin.