TRUECHART4EXCEL
Excel is the most used business intelligence tool in the world. TRUECHART enables all Microsoft Office 365 users in your company to benefit from the strongest data collaboration solution.
TRUECHART4EXCEL is an Excel based Add-In which lets you create standardized, information-rich and collaborative visualizations inside your preferred spreadsheet-based program.
Enhance your finance, sales or marketing reports to transport information in an understandable way by applying the International Business Communication Standards (IBCS®) and choose from a variety of charting, commenting and layout functions.
Once your design is finished, save it as a template and speed up the future design process throughout your company. Use the TRUECHART service to profit from an enterprise wide standard that can be updated or altered by one click pushing the effect to all TRUECHART Add-Ins. While being connected to the TRUECHART service, comments and collaboration functions will be user specific, enhancing the data literacy inside your Spreadsheets.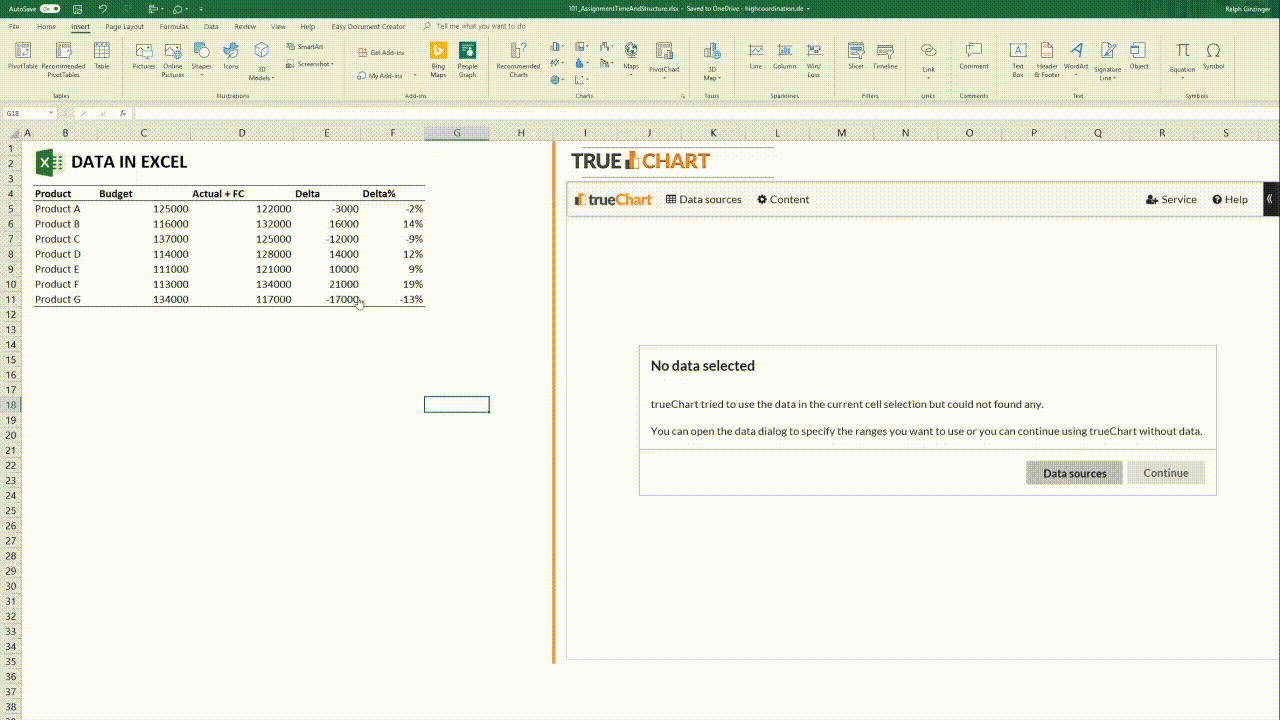 DOWNLOAD TRUECHART4EXCEL
Just register @ the USER PORTAL and download TRUECHART4EXCEL for free (desktop version)
DOWNLOAD TRUECHART4EXCEL
Just register @ the USER PORTAL and download TRUECHART4EXCEL for free (desktop version)
Demo-Video
TRUECHART4EXCEL FACTSHEET
Learn more about TRUECHART4EXCEL
Download
Join our E-Learning platform become a TRUECHART professional